"Resources for Your Flooded Home
"
University of Missouri Extension has prepared a document that describes how to properly clean surfaces and items in your home after a flood.
For more information contact Lafayette County Human Services (608) 776-4800.

 Lafayette County Human Services

15701 County Road K

Darlington, WI 53530

Or you can register and attend a class in Grant County.

Grant County UW-Extension – phone: (608) 723-2125
_____________________________________________________________________
HCE Scholarship
There will be information sent to each school in Lafayette County on how to apply for the HCE Scholarship.  If you have questions, please call the Extension Office at (608)776-4820.
FAMILY LIVING PROGRAM AREAS
Lunch Bunch Schedule –
The Lunch Bunch Program is designed to pursue wellness issues while eating lunch. It's informal and informative. The public is invited and everyone is welcome!
Home and Community Education (HCE) newsletter – The Gold Sheet is a bi-monthly newsletter of Lafayette County HCE. Please contact UW-Extension Office for the latest copy.
---
STAFF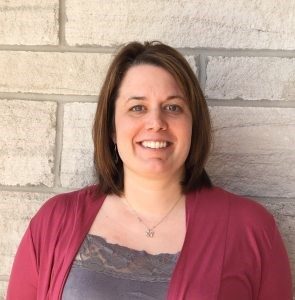 Health, Families & Finances
Hayley Jordan, Health and Well Being Educator
Lafayette/Green Counties – UW Extension
627 Washington Street
Darlington, WI  53530
Phone: 608-776-4820
Email: hayley.jordan@ces.uwex.edu